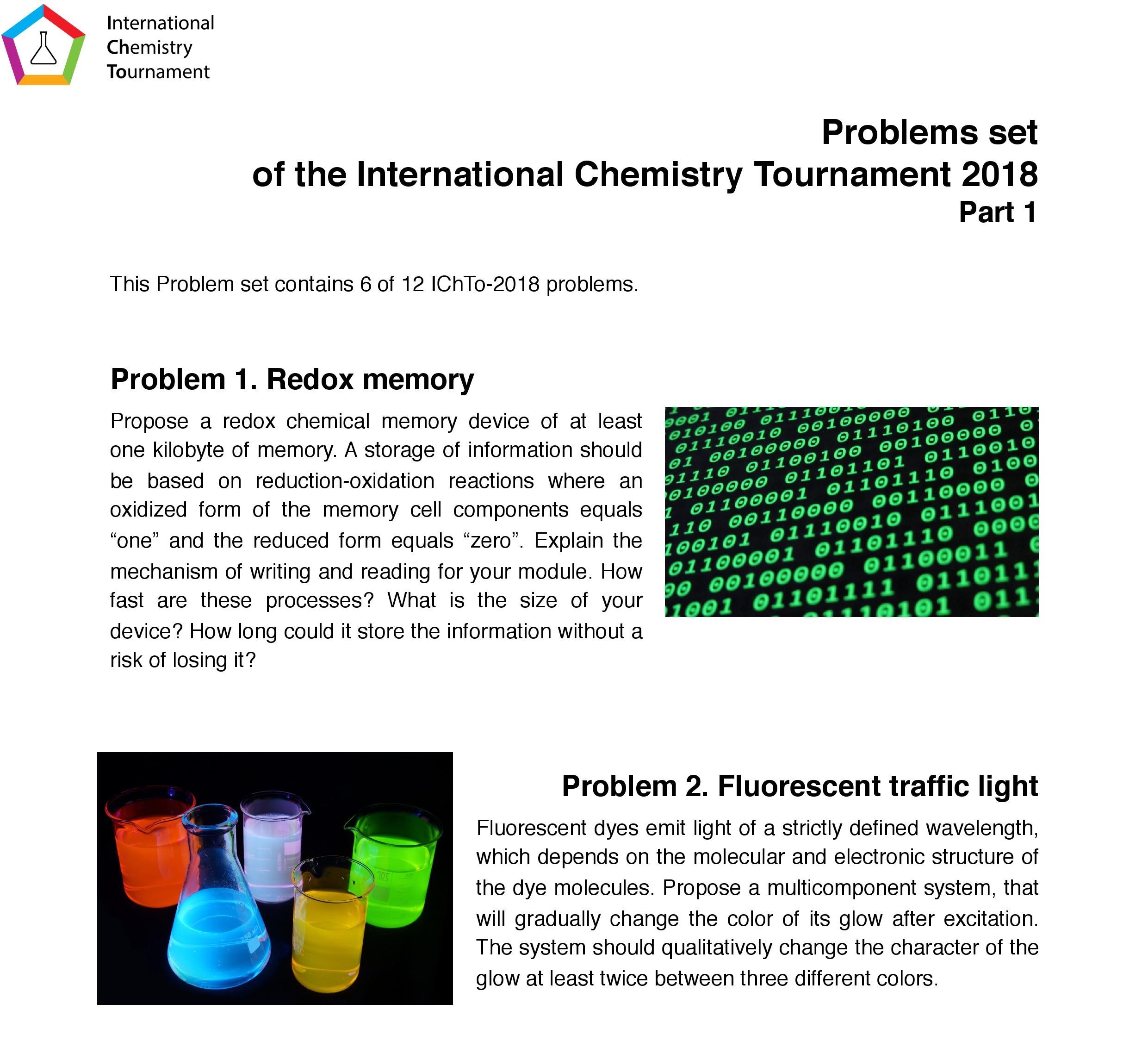 Publication of the six new problems
Dear colleagues,

We are glad to present the first part of the IChTo-2018 problem set. It contains 6 of 12 problems of the Tournament. Another 6 tasks will be presented in April
Just to remind registration is open via link: http://ichto.org/en/registration/ . Early registration fee deadline is May, 15th.
We will be glad to see your teams on the Tournament in Moscow in August, 20-25th!